Connect with your Customers
In today's world, meeting, greeting and mingling seem to be as important as ever. And life, love, business and pleasure – both online and in "the real world" – always go better when you look your best. Because when you look good, you feel good. And sometimes, image is everything. Especially when you're making a first impression.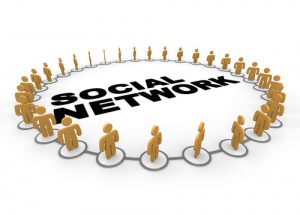 At Sudsies, we've always prided ourselves on making a strong first impression – and making sure you look good when your time comes to do the same. For us, looking good has always begun and ended with our unwavering dedication to customer service.
From our free pickup and delivery service to our intensive hands-on approach to couture garment cleaning to our commitment to eco-friendly practices, everything we do is with our customers' best interests in mind and at heart. That includes our social media efforts.
If you're a familiar reader of this blog – and if you're not, what are you waiting for? – you know that we address a wide variety of helpful topics. Eco-friendly cleaning tips. Drycleaning storage advice. Stain-removal secrets. The reality of wrinkle-free garments. Much, much more. And now that we've decided to blog more frequently, you'll find even more time- and money-saving pointers right here in this space.
We've also made a splash on Facebook, today's do-it-all home to social networking wants and needs. Here, you can find helpful videos, captivating ads, time-saving tips, money-saving coupons and discounts, and much more. Check it out for yourself today:
http://www.facebook.com/pages/Miami-Beach-FL/Sudsies/34960952305?ref=ts
This entry was posted on June 29, 2010 at 9:46 am, and is filed under
Uncategorized
. Follow any responses to this post through
RSS 2.0
. Both comments and pings are currently closed.
Comments are closed.