Archive for
July, 2009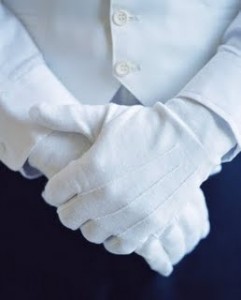 Some names just carry more weight than others.
Chanel. Four Seasons. Bentley Motor Cars. Saks Fifth Avenue. The Ritz-Carlton. Brooks Brothers. These aren't just brands. They're iconic brands. Prestigious brands. Luxury brands.
Luxury brands are brands that are renowned for quality, craftsmanship, exclusivity and ingenuity – and high-dollar price tags. For those reasons and more, they're names that are celebrated and collected by celebrities, trend-setters and the affluent. And even during tough economic times like today, up to half of all U.S. consumer spending depends on the wealthiest 10% of the population, according to experts like Chris Ramey.
Ramey should know. As chairman of The Luxury Marketing Council Florida, he oversees the state chapter of an unparalleled network of the world's leading brands. The aforementioned names are just some of the 1,000 or so elite brands that comprise The Luxury Marketing Council.
And now, Sudsies Couture Cleaning is part of the roster too.
The Luxury Marketing Council announced the inclusion last week, and with the sterling reputation of Sudsies Couture Cleaning, it makes perfect sense. By expertly checking, cleaning and treating each designer garment by hand, Sudsies Couture Cleaning has earned the respect and trust of celebrities, luxury clothiers and the affluent all across South Florida. The unparalleled level of service also includes free pickup and delivery to anywhere in Dade, Broward or Palm Beach County, including homes, offices and even yachts.
Joining The Luxury Marketing Council will offer Sudsies Couture Cleaning more than just additional prestige. It will also afford the company access to powerful strategies and data from the most accomplished affluent-oriented businesses across the region and the country.
Founded in 1994 as a private by-invitation-only think tank, The Luxury Marketing Council was designed to share intelligence and create collaborations. In just 15 years, it has grown to include chapters in all corners of the world, from New York City to London to Sao Paulo to Miami and the Palm Beaches.
So now, when you get your designer clothes back from Sudsies Couture Cleaning, they will now be more than just clean. They'll be luxuriously clean. And who can argue with that?

.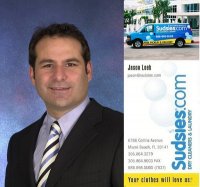 (MIAMI, FL) The Luxury Marketing Council, the intelligence source for more than 1000 global brands worldwide, announces its newest member: Sudsies Couture Cleaning, which provides dry cleaning services specifically for designer merchandise.
Serving celebrities, the affluent, and luxury clothiers throughout Miami Dade and Broward Counties, Sudsies has garnered a reputation as the finest in the industry for checking, cleaning and treating each garment by hand. In addition, Sudsies has free pickup and delivery service to anywhere in Dade, Broward or Palm Beach County, including homes, offices, and even yachts.
"We're very pleased to welcome Jason Loeb and his brand portfolio that includes Sudsies and Rugsies to our membership," said Chris Ramey, chairman of The Luxury Marketing Council Florida. "The Luxury Marketing Council is thriving because companies of all sizes and categories recognize the importance of properly serving the affluent. Even in this economic climate, 50% of the total spent in America depends upon the top 10% of our population. Our organization of the world's finest brands understands that securing this important demographic is imperative to their success."
Jason Loeb, president of the Sudsies portfolio, noted that his firm is pleased to contribute to the marketing think tank provided by the Luxury Marketing Council.
"I am delighted to be a part of such a prestigious group of luxury brands and receive market information from the people who successfully promote them. By joining the Luxury Marketing Council, I am able to obtain strategies and new data from the region's most accomplished businesses who all serve the affluent client in the South Florida arena."
Founded in 1994 as a private by-invitation-only think tank, The Luxury Marketing Council has grown to include chapters in London, Sao Paulo, Dubai, Abu Dhabi, Mumbai, Boston, New York City, Los Angeles, Philadelphia, Atlanta, Dallas, Houston, San Antonio, Austin, San Francisco, Las Vegas, Phoenix, Sarasota, Tampa Bay, Palm Beaches and Miami. Its mission is to share intelligence and create collaborations.
About The Luxury Marketing Council
The Luxury Marketing Council provides intelligence and services for those who serve and market to the world's most affluent individuals. Since 1994, its platform for consultation and collaboration has helped the world's leading purveyors of products and services find, engage, collaborate, share best practices and intelligence. The Luxury Marketing Council's unparalleled network of the world's leading brands includes Richemont, Bacardi, Mandarin Oriental Miami, Air Partner, Chanel, Four Seasons Miami, Neiman Marcus, Taglairino Advertising Group, The Sacks Group, The Ritz-Carlton South Beach, Bombardier, Salvador Dali Museum, Seraph Miami, PPI Publishing, International Polo Club Palm Beach, The Breakers, Sailfish Point, Bentley Motor Cars, Blue Star Jets, Ferretti Group, Equinox, Saks Fifth Avenue, SRQ Media Group, Camper & Nicholsons, Coldwell Banker Previews, International Design Guild, Brooks Brothers, Hamilton Jewelers, American Express, Architectural Digest, Virtuoso, Diaz-Cooper Advertising and Luxe Florida. To learn more about The Luxury Marketing Council please visit www.floridaluxurycouncil.com.
The Luxury Marketing Council Contact:
Christopher P. Ramey
561.876.8077
cpr@affluentinsights.com
The Sudsies Contact
Jason Loeb
jason@sudsies.com
Media Contact
Jackie Slatkow
Slatkow & Husak PR
slatkowpr@aol.com

.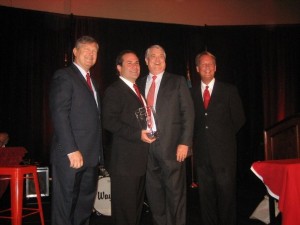 SUDSIES' JASON LOEB HONORED AS "BUSINESS PERSON OF THE YEAR" BY MIAMI-DADE GAY & LESBIAN CHAMBER OF COMMERCE
– SATURDAY, JUNE 27 –
The Miami-Dade Gay & Lesbian Chamber of Commerce (MDGLCC) presented Jason Loeb, CEO of Sudsies, with the AT&T Business Person of the Year Award at the organization's 8th Annual Gala Awards Celebration on Saturday, June 27th. The event took place at Miami's Hilton Miami Downtown Hotel, 1601 Biscayne Boulevard. Honorees were selected for their long-term commitment to fostering diversity, as well as their contributions to the overall wellbeing and quality of life in South Florida.
For the past several years, MDGLCC has selected a different color for the theme of the Gala. The theme this year is "Red," a symbol of courage, honor, success, passion and love, all of which are driving forces in Jason's business and personal endeavors. Guests were requested to embrace the theme by wearing something red in their attire.
Jason's love of business and his dedication to the community are the cornerstones of his success. Shortly after joining MDGLCC, he took on the role of Membership Chair, spearheading an aggressive campaign that resulted in a significant increase in Chamber members. His strong philanthropic history includes serving as chair of the Young Founders of Mount Sinai Medical Center and the City of Miami Beach Board of Adjustment. He also sits on a number of other non-profit boards, including the Miami Beach Chamber of Commerce Board of Directors since 2001.
Always connecting with people, building strong relationships is one of Jason's strongest assets. A major industry consultant and motivational speaker, he has propelled Sudsies into a multi-million dollar chain, among the most recognizable brands in its industry.
Sudsies began as a coin-operated laundromat in 1994, evolving into a full-service laundry and dry cleaning company in 1996. In response to both a changing marketplace and customers' needs, Jason began offering free home pickup and delivery in 2001.
In 2007, Sudsies launched its sister company, Rugsies, specializing in residential and commercial carpet, drapery and upholstery cleaning. A recent addition is Bugsies, offering pest extermination services for home and office.
Sudsies has received numerous accolades, including "Best Quality Dry Cleaners in South Florida" seven years in a row from The SunPost, the 2006 Diamond Palm Excellence in Business Award from the Miami Beach Chamber of Commerce and "Best Dry Cleaner in South Florida" in 2006 and 2007 by Citysearch.com
Jason joins three other distinguished honorees at the 8th Annual Gala: Greater Miami Convention & Visitors Bureau, recipient of the Bacardi/Grey Goose Vodka Business of the Year Award; Dade Community Foundation, Wachovia Bank "Not-for-Profit Organization of the Year;" and Michael Aller, to receive the Hilton Downtown Miami "President's Award."
With a roster of more than 600 members, MDGLCC is the largest not-for-profit corporation in the state of Florida for gay and lesbian businesses, also welcoming those who promote diversity and acceptance within their organization. With membership on the rise, the Chamber's mission is to promote a unified and thriving, gay and gay-friendly, business and professional community throughout Miami-Dade County. Their goals are to promote networking within the existing gay and gay-friendly business and professional community, to promote business opportunities for Chamber members, to promote Miami as a year-round, gay and gay-friendly tourist destination, to provide resources for our members, and to provide outreach from our community to other organizations.

.