Archive for
October, 2009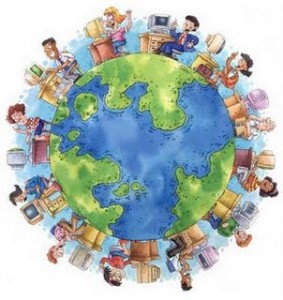 What does a local brick-and-mortar business really need to know and do to get going online? You probably think, as I did, that the first step is to develop a website.
This obvious answer came quickly: People search for information on the Internet; a website insures your presence. But a second thought tickled my mind: Is the obvious really the best answer?
So I did my homework: The decision — website or not — depends on your market, location and competition. Actually, a brick-and-mortar business may have a better chance of being found through search listings than via a new website. So, building a website may not necessarily be your first priority.
This question came from the owner of a well-established dry cleaning store. I learned that referrals provide new customers. Successfully taking on difficult cleaning tasks has built their reputation. They also do expert alterations.
When I entered "dry cleaners" and the ZIP code in Google, their store showed up within a local cluster of nine other dry cleaners — all within easy driving distance for prospective customers. Local search tools provide presence for all nine. But, looking closely, only one competitor takes full advantage of the search engine's marketing resources.
An effective local listing requires much more than entering a business' name, address and telephone number. An effective listing requires an ongoing investment of time, patience and creativity — but almost everything is free.
Start by checking your business presence with the local listing power players: Google Maps, Yahoo! Local Listings and Yellow Pages. Other local directories help you create a business profile on their pages: SuperPages, SwitchBoard and CitySearch.
Think of each of these local profile pages as a mini business website. If you create a profile on just five different platforms, you'll have five mini websites in places where prospects are likely to be looking for a business like yours.
Local listing sites may already show basic business information: name, address and telephone. They've gathered this information from other sources. When this takes place, claim the profile; then update and start enhancing with information for both users and search engines.
Without a doubt, Google Maps is the most powerful for localized online marketing. They provide applications for the iPhone and other mobile devices, as well as an automatic top spot on Google searches that specify location.
Make it a point to visit Google's Local Business Center (google.com/lbc). Their video demo provides clear and concise guidance on how best to enhance your listings. Easy-to-understand analytics help grow your business. Attract new customers by adding Google Coupons to your listing. This feature is free!
SuperPages Business Solutions provide a variety of enhancement options including do-it-yourself video ad production. Consider pay-per-click ads to maximize marketing dollars; only pay for quality leads that actually click to learn more about your business (advertising.superpages.com/spportal).
The most important listing enhancement is customer reviews and ratings. So encourage your customers: Ask for reviews and ratings, then remind them to do so with a note on each delivery. But avoid the temptation to write the reviews yourself; they never ring true.
Will you ever need a website? Look to your competition: Sudsies.com, dry cleaners and laundry. They guarantee free, on-time pickup and delivery in both Dade and Broward counties. I'd say they've got a powerful new idea. One that cherry picks the most profitable zones and customers. I'd ask if their business model is more profitable than opening new store locations.
Courtesy of The Miami Herald, September 28th, 2009, written by Jack Hardy. Here is a link to the article: http://www.miamiherald.com/business/small-business/story/1254865.html

.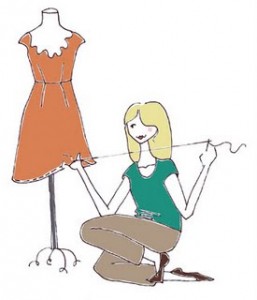 We all know that times have been tough for a while now. And with all the downsizing and belt-tightening going on across the country, shopping and consuming habits have shifted – in some cases, dramatically.
Take clothing sales, for example. In the second quarter of 2009, the TJX Companies (the parent of discounters Marshalls and T.J. Maxx) reported a rise in both sales and profits. On the other hand, Saks, the parent of Saks Fifth Avenue, slid down in both categories. So as you can see, all those belts are now getting tightened around much more affordable pants.
Of course, there's little sense in belaboring or dwelling on all these changes (clothing and otherwise). In the words of a great anonymous American philosopher…It is what it is.
What we can do is find ways to help make what we do have go a little bit further. And share those nuggets of information with one another.
Forming a search party to scour the cluttered racks of Marshalls for fresh new arrivals is one way to do this. But there's also another approach you can take – restoring your own damaged or discarded clothes. After all, why deal with the guilt and pressure of spending big (or medium) money on new clothes if you can spend even less money to breathe a "second life" into the clothes that already hang (often sadly) in your closet?
Clothing restoration just so happens to be one of Sudsies' specialty services. Mildew stains on your old leather jacket. Smoke damage on that once-favorite dress of yours. Fraying around the collar of your favorite golf shirt. Damage from another dry cleaner. We can address all of these issues and more with our clothing restoration services and on-site tailor and seamstress. We even use a state-of-the-art odor treatment process to get rid of any "old" or just plain "ugly" smells that may be hanging out back there with your neglected clothing (misery loves company).
If you've had clothes damaged due to natural disasters like hurricanes, floods, or fires, we can help you itemize your clothing restoration billing in a format that's easily accepted by insurance companies. Just remember, the longer your damaged and neglected clothes are left to wither and weather away, the more effort will need to go into reviving them from the dead.
So go ahead. Break out your forgotten old pants (just maybe not the Zubaz). You'll be surprised how well that tight belt fits them.

.
Remember back in the day, when businesses used to go that extra mile to assure your satisfaction and convenience at every step?
From the personal tailor in the luxurious department store to the hand-delivered, ice-cold gallon of milk on your front porch, it's those special personalized touches that are often lacking in today's hectic, need-it-now society. Sure, the word "convenience" is everywhere, but how often is it really and memorably delivered upon these days?
Well, Sudsies hasn't forgotten what it was like then. And we're dedicated to keeping that special feeling alive today.
At Sudsies, we pride ourselves on being eco-friendly, designer dud-savvy and prompt and professional. But if there's one thing we truly hang our hat on, it's our FREE pickup and delivery service.
Free pickup and delivery have been part of the Sudsies story since Day One, yet we've found that our customers aren't always aware of this convenient and cost-saving offering.
So allow us to give you a quick primer.
It all starts at Sudsies.com, our interactive and easy-to-use website. Once there, just click on the "Free Pickup & Delivery" button along the left-hand side, then click the "Sign Up" bubble. That will take you to a fast form where you'll be asked to enter relevant contact information, including service details and cleaning instructions.
Once you've signed up here, you can put yourself on a fixed schedule – daily, weekly, biweekly, whatever works best for you. If you want us to pick up your dirty clothes every Monday and deliver them freshly cleaned every Thursday, we can do that. If you'd like us to pick up every Tuesday and deliver every Friday, that's cool too. You name it. We'll make it happen. The choice is all yours.
And of course, if you happen to suddenly find a stain on your favorite dress and need us to swing on by, you can always go online to request a pickup – and we'll alert one of our drivers in your neighborhood right away.
It's that easy. That personal. That convenient. And best of all, it's entirely free of charge.
It's all part of our dedication to going the extra mile to make you happy. Without ever stopping to check the odometer along the way.
So what are you waiting for? Visit Sudsies.com today. And get reacquainted with the time-honored art of personalized convenience.

.