Archive for
April, 2012
SPRING SWAP-OUT:
SUDSIES DRY CLEANERS & LAUNDRY HELPS SOUTH FLORIDIANS
TRANSITION FROM FALL/WINTER TO SPRING/SUMMER WARDROBE
MIAMI BEACH, FL — The major Fashion Weeks have concluded and South Floridians are anxious to take new warm weather trends from the runways to streets. But before placing favorite knits, tweeds and wools under Summer hibernation, Sudsies Dry Cleaners & Laundry imparts tips about garment preservation. The dry cleaner specializes in stain removal, maintenance, restoration and general clothing care.
"A well-kept appearance can make a strong statement, but the fabric of clothing can be quite sensitive," says Sudsies Founder and CEO Jason Loeb. "Following a few simple care instructions can ensure that Winter wardrobe splurges reemerge looking their best for next season."
Sudsies recommends a thorough closet run-through to determine items in need of swapping out. Before placing in storage, clean each piece to prevent any stains and dirt from setting. The dry cleaner emphasizes the importance of acting fast, as the quicker stains are treated, the more likely they are able to be removed with minimal damage to the fabric. If left untreated, even topical particles will oxidize over time, permanently altering the look of the garment. Once clean, avoid placing clothing in air-tight containers or plastic bags, which can lock in or harbor humidity. Instead, seek out acid-free preservation bags and boxes, muslin or 100% cotton sheets. Garments should be stored flat as possible, as creases from stringent folding can weaken the fabric. If unavoidable, buffer any folded areas with acid-free tissue paper. For hanging items, avoid foam or wire hangers. Cover the hanger with muslin or 100% cotton and distribute the weight as evenly as possible for heavier garments by using the provided or hand-made suspenders to avoid stretching of or warping by the shoulder area. Cover the garments with another sheet of muslin or 100% cotton and place in uncramped area of primary or secondary closet.
Sudsies' core services include complimentary pick-up and delivery across Miami-Dade, Broward and Palm Beach counties. High-tech facilities, in-depth skills and expertise and customer convenience are a part of the Sudsies S.M.I.L.E. mantra to provide friendly, impacting experiences for its clientele. Additional tips about clothing storage can be found on Sudsies blog at www.sudsiesdrycleaning.com or personally from its friendly staff by dialing 1.888.898.SUDS (7837).
About Sudsies Dry Cleaners & Laundry
Miami Beach-based Sudsies is full-service dry cleaning company dedicated to clean clothes, clean service and a clean environment. An industry pioneer for South Florida home pick-up and delivery services, the Sudsies fleet of bubbly, blue and yellow vans offer prompt service to every nook and corner across the tri-county area, while a team of highly-trained specialists care for garments and customers with a smile. The vast range of services includes ecological dry cleaning and laundry processes, alterations and tailoring, clothing restoration, bridal gown storage or alteration and knowledge of specialty items such as couture garments. At Sudsies, customers look and feel their best, while sister company Rugsies Carpet & Drapery ensures customers live in their best with on-site home or office cleaning for carpets, drapes furniture and other home items. For more information about Sudsies, please call 1.888.898.SUDS (7837) or visit www.sudsies.com.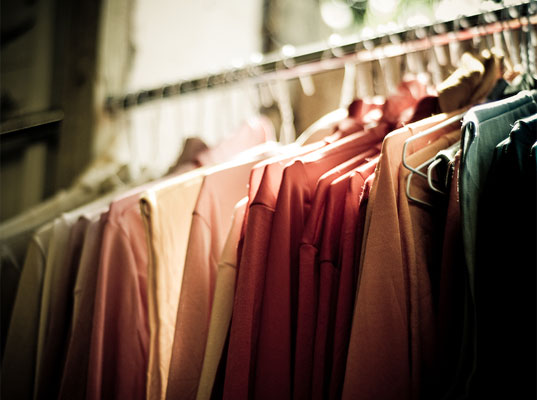 .