Archive for
May, 2013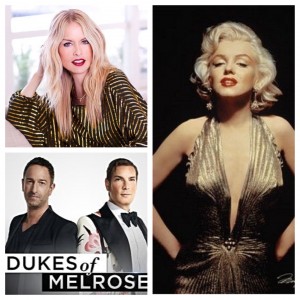 Between The Rachel Zoe Project and the Dukes of Melrose, we too have caught the vintage clothes obsession. Admittedly, these shows are a guilty pleasure, but if they have taught us anything, it's that vintage is indeed a very fresh fashion trend. No more scouring musty racks in eccentric boutiques – high-end storefronts on the most acclaimed shopping strips carry incredible garments by design legends from all eras. From Gaultier jackets, to Gernreich jumpsuits, to Biba minis, to Oscar de la Renta sequin stunners, these pieces transcend into any year, looking just as relevant as the day they were created.
It's exhilarating to find one of these gems, but also a commitment to caring for it. While the design may still be fresh, the fabric and materials are far more mature. Sudsies Dry Cleaners specializes in vintage designer label clothing, using hand-cleaning techniques and gentle agents that are effective on, yet respectful of delicate materials. We also have knowledge of proper hanging and storage techniques to further help maintain the garment's lifespan in the closet.
When investing in a vintage piece, bring Sudsies aboard your design team. We'll spare you all the Zoe lingo and Melrose banter, but do promise a well-kept garment and a Sudsies smile..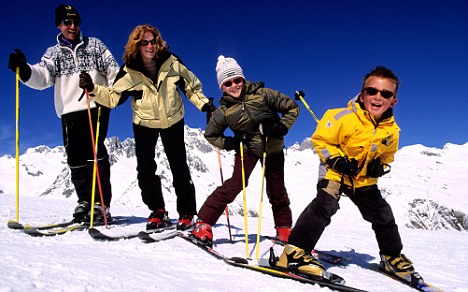 Time to replace the hot cocoa with lemonade…ski season is coming to a close.  Hopefully, you've mastered a new trick or two on the slopes, though it's likely your snow apparel underwent a little wear-and-tear in the process.  Before storing ski clothing, there's a few things you can do to ensure its in tip-top shape for when the resorts reopen.
Give all items a good cleaning to remove any excess water and prevent mold and mildew from harboring over the summer.  This includes, hats, headbands, gloves, scarves and socks (no, your boots are NOT the best place to be storing your socks).
For the extreme winter sport adventurers (or just the accident-prone), now is the time to mend any rips and tears in jackets and pants to help prevent any further damage, as well as remove stains so they don't permanently set or attract critters while in storage.
Once clean, do not store items in plastic bags or containers.  This will only lock in moisture and humidity, counteracting the benefits of cleaning beforehand.  Storing without any protectant or well-sealed coverings, on the other hand, can make clothing susceptible to insects and other pests.  Specialty storage boxes or natural cotton garment bags, such as those found at the Container Store, are good options.  Clean, ventilated suitcases are another alternative.
Ideally, avoid placing in environments prone to high temperatures.  Cool, dark, dry places help prevent any fading and mildew growth.
As for tips on extending the life of ski gear, check out this article from SkiMag.com: http://www.skinet.com/ski/article/how-store-your-ski-gear-summer
Proper storage takes a little extra effort, but come next winter, you'll be ready to hit the slopes!  Let Sudsies make it a littler easier for you…we're known for our specialty garment services and can have your items clean and ready for their summer hibernation.  For even more added convenience, make use of our new Sudsies Express Services, where you can ship your clothes to us right from your ski town and we'll prepare and have them delivered back to your South Florida home, or wherever your Summer travels take you within the USA..