Archive for
March, 2016
Honduran native Jackie Zeron came to Miami with an enthusiasm to learn and try anything. Her broad background and mindset that the key to everything ultimately lies within ourselves makes her a dynamic team member as Retail Manager of the Sudsies North Miami Boutique. Jackie makes such a great effort to know our customers, that this month, we thought we'd help you get to know her a little better too.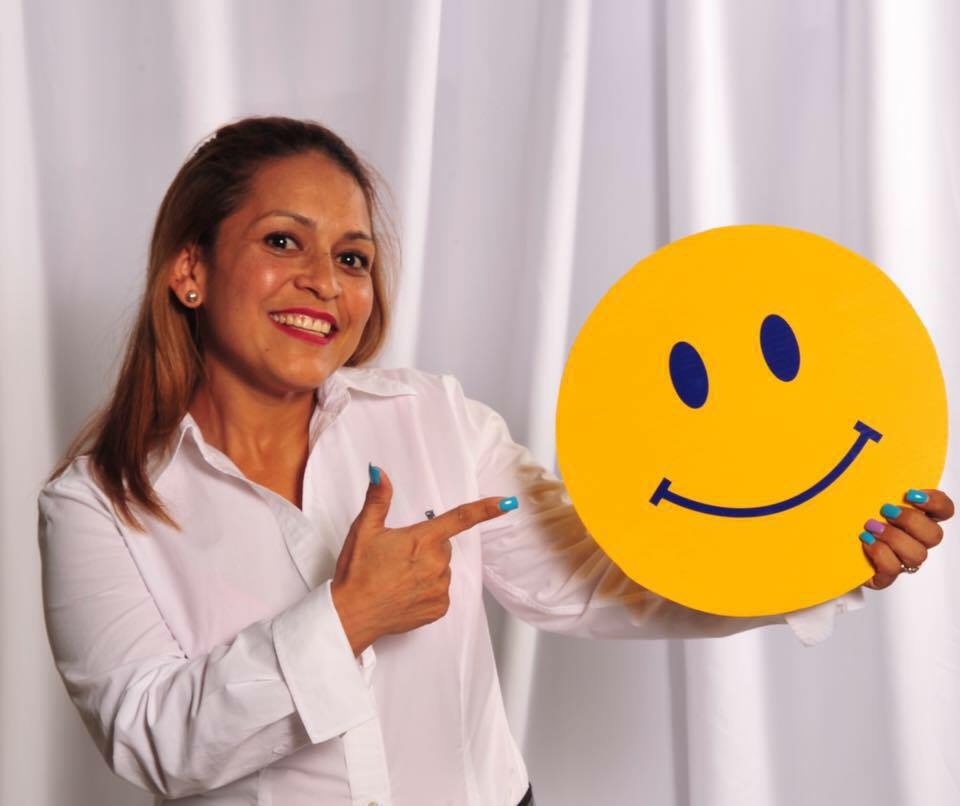 Whether she foresaw it or not, Jackie's previous lines of work could easily relate to the dry cleaning industry. Her first job upon moving to the U.S. in 1996 was at a luxury fashion boutique. There she learned about high-end clothing and presentation. She would eventually run into Sudsies CEO Jason Loeb and COO Jorge Baboun. Struck by their energy, she decided to pursue an opportunity working in the Sudsies plant as a clothing bagger. Jackie eagerly took on varying tasks and quickly grew to deeply understand the operations of all processes from beginning to end.
An innate people person, Jackie craved more face-to-face interaction and was persistent with her manager, Luis Moreno, about an opportunity to work on the front lines. Luis listened and needed little convincing to try and place her in customer service.
The rest is history…
Five years later, Jackie oversees a team of six customer service concierges in assuring that every client who enters the North Miami boutique leaves with the desire to come back. On a basic level, this entails having every order ready when promised, but that's not all. Jackie doesn't aim to merely reserve above-and-beyond service for special occasions, but provide it whenever possible. In fact, she and her team push to have orders ready early, so they can please clients by exceeding their expectations.
"I want them to leave happy," says Jackie. "We are family here and our clients should feel like a part of that."
Reflecting on her years with the company and her many roles, nothing is more personal to her than her current position.
"You care even more as a manager. The company is like your own," she says. "Sudsies culture is my culture too. I don't have to force it upon my team… it's just who we all are."
"I think I'll be here for the rest of my life. I really enjoy working with everyone." 
The feeling is mutual, Jackie.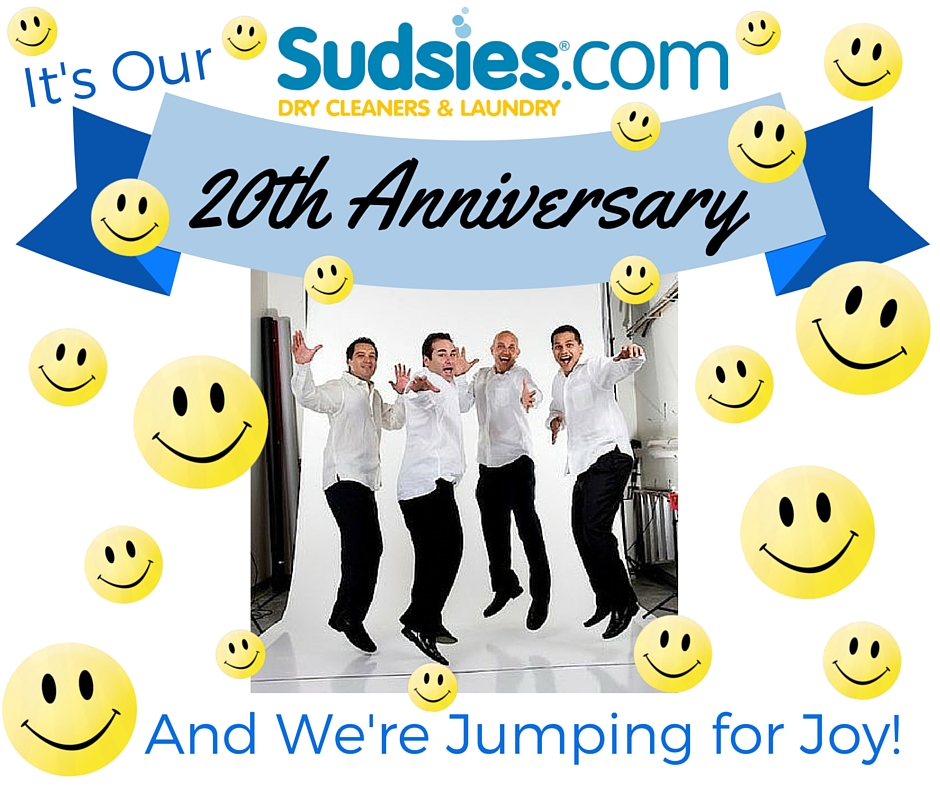 Sudsies just celebrated its 20th anniversary! The years flew by and we remember them all fondly, from our infancy as a single dry cleaner and laundry location to spreading our wings in several locations.  However, we'd say we really found ourselves in 2001.  That's when we revolutionized pick-up and drop-off service within the industry to match our customer needs: when they wanted it, where they wanted it, and how they wanted it.
We've aimed to pioneer a range of other offerings and conveniences for our clients, from daily service Monday through Saturday, a multi-tier speciality department for couture and bespoke pieces, incredible tailoring feats, sister company Rugsies that cares for fabrics and "garments" of the home, and most recently Sudsies Express mailing service throughout the United States. From the get go, we've implemented a complete environmental-friendly process incorporating our machinery, solvents, recyclables, and other thoughtful practices to help sustain very community we've been allowed to thrive in.
The people who have helped to bring up Sudises have grown significantly too. Our team has expanded from three to now more than 100 team members. It's incredible to watch some of our staff personally and professionally develop alongside the company, many who started in operations or customer service and have now worked their way up to management positions. Many of you have had the pleasure of meeting and working with General Manager, Luis Moreno, who started at Sudsies when he was just 18 years old. His tenacity, dedication, and infectious smile (one can even feel it over the phone!) make him a strong, yet inspiring, go-to leader. In fact, our entire leadership team was selected from within. It is these individuals who built the Sudsies culture and sends a message that hard work and a good attitude truly pays off around here.
When it comes to growing up, the same goes for our customers – some quite literally. Parents would come in with their children, as young as 5 years old, who we've gotten to know over the years. Today, it's these same children who bring us their suits now as young adults.
A lot has changed over these two decades, but we retain our spirit to continuously offer our customers the best service and our team the best environment.   Sudsies is always evolving to make that happen more efficiently and effectively. The candles on our cake are adding up, each one representing a proud sense of accomplishment. Our birthday wish is to be able to continue doing what we do as part of our service promise and attitude. Furthermore, we'll always spark a smile while we're at it.
Thank you for your support and commitment to Sudsies!