Become a Happy Camper!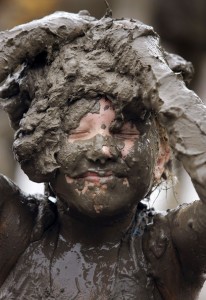 As our children head to camp this Summer, we can expect them to return with tales of adventure, new skills, souvenirs….and a lot of soiled clothing.  When it comes to the Great Outdoors, it's the gritter, the better for kids. No worries – let us at Sudsies Dry Cleaners & Laundry battle the mud, grass and other "natural wonder" stains with quick, easy laundry service by the pound. We give each item a deep cleaning, preparation and ready-to-go delivery for a fresh send-off or storage until next Summer."
Arranging laundry service with us is as easy as one, two… tree (sorry, couldn't resist)! Through out customer service team or our website, arrangements can be self-scheduled or automated on a daily, weekly, or monthly basis for day camp needs. For those embarking on lengthy sleep-away camp excursions, we also accommodate bulk loads. Priced at $1.89 per pound, the service includes eco-friendly washing, drying, and folding before being placed in neat packaging. In addition to clothing and towels, our team specializes in care for sleeping bags, tents, even Teddy and other stuffed camp companions. For additional convenience, all items can be picked up directly from the home and returned within a two- to three-day timeframe.
What are you waiting for? Tell Summer laundry to take a hike and contact us today at 888.898.SUDS (7837) or www.sudsies.com.
SUDSIES TIP: Planning a family vacation? Take advantage of Sudsies' laundry service in preparation for or following the big trip, so you can focus less on packing/unpacking chores and more on all the exciting new memories.
Comments are closed.