Old Obsessed: The Elevated Vintage Craze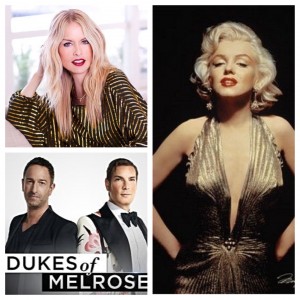 Between The Rachel Zoe Project and the Dukes of Melrose, we too have caught the vintage clothes obsession. Admittedly, these shows are a guilty pleasure, but if they have taught us anything, it's that vintage is indeed a very fresh fashion trend. No more scouring musty racks in eccentric boutiques – high-end storefronts on the most acclaimed shopping strips carry incredible garments by design legends from all eras. From Gaultier jackets, to Gernreich jumpsuits, to Biba minis, to Oscar de la Renta sequin stunners, these pieces transcend into any year, looking just as relevant as the day they were created.
It's exhilarating to find one of these gems, but also a commitment to caring for it. While the design may still be fresh, the fabric and materials are far more mature. Sudsies Dry Cleaners specializes in vintage designer label clothing, using hand-cleaning techniques and gentle agents that are effective on, yet respectful of delicate materials. We also have knowledge of proper hanging and storage techniques to further help maintain the garment's lifespan in the closet.
When investing in a vintage piece, bring Sudsies aboard your design team. We'll spare you all the Zoe lingo and Melrose banter, but do promise a well-kept garment and a Sudsies smile..
Comments are closed.