Material World: Sudsies Lays Out The Fabrics of the Future, Part IV
Reinvention Sometimes the greatest things are right under our noses… or in our case, hidden in the back of our closets. As the final part of our "Material World" series, we get a little nostalgic by highlighting materials of our past reinvented in new ways.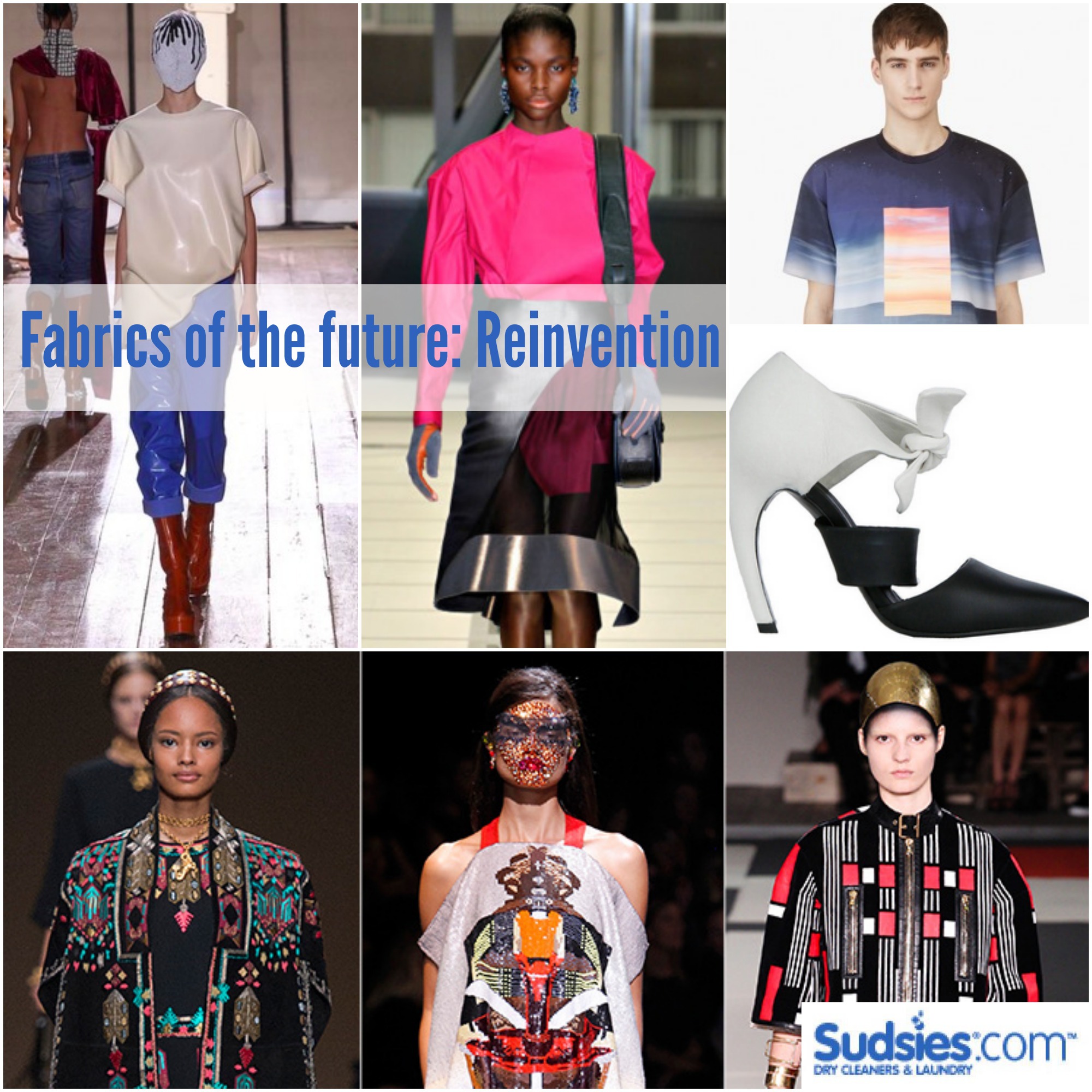 The most surprising comeback is neoprene, otherwise known as latex. Once reserved for Catwoman (or the S&M costume), latex has made a comeback in a chic way. Maison Martin Margiela gave the material an ease factor with latex jeans and slouchy t-shirts and fashion darlings Proenza Schouler sent latex bow ankle-strapped heels down the runway. Just last month, Calvin Klein released an exclusive graphic sky print tee in collaboration with SSENSE. Perhaps the most memorable use of this traditionally industrial materials was Balenciaga's 2012 Autumn/Winter collection, featuring unexpected silhouettes of blazers, trench coats, tailored pants, and dresses. Among 2014 Spring/Summer trends according to fashion bible Vogue is tribal influences. Design mammoths Valentino, Givenchy, Alexander McQueen, Céline, Hermès and Emilio Pucci all referenced traditional design techniques from across the globe with intricately embroidered coats, graphic prints, and ponchos and fringe detailing. Finally, London's Insley and Nash honors the age-old art of textile print screening and dyeing, specifically, techniques that cannot be produced by digital methods such as devoré, foil printing, fluorescent, and metallic inks. The duo has worked with an array of designers for runway presentations, as well as costume designs. Their collaboration with JW Anderson used special techniques to create a three-dimensional texture effect. While all this technology stuff is neat, Insley and Nash's creations remind us of the specialty and beauty of hand craftsmanship. This closes out our Material World series. Heard of any other neat fashion innovations? Share with us on our Facebook page. Remember to go back and check out Part I, Part II, and Part III of this great series! Thanks for reading!.
Comments are closed.