Posts tagged
Balancing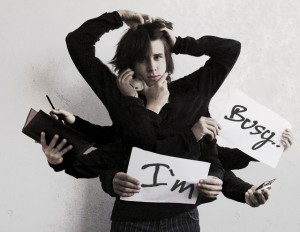 According to an AOL survey, the average American spends two hours a day conducting personal business or running errands. As we all know, time is money, and with the economy at its present state, no one can afford to lose either one.
So what is a busy person to do? You can't stop doing your errands; however, you can change how you get them done. An alternative that many have resulted to is outsourcing. Let others do the work for you.
Here are some examples of companies that get it done for you…..
Sudsies understands how busy you are, and how important your time is. This is why we offer complimentary pick-up and delivery services for your dry cleaning, laundry and tailoring. We pick at your house, your office or even your yacht. To set up your personal account go to http://www.sudsies.com and click on "Sign Up" then request a pickup. Or you can call (305) 864.3279 and your personal clothing concierge will take care of the details for you.
Ideal Lifestyle Concierge is a full service concierge company that offers on-demand personal assistant services. They offer many time-saving services to help balance your personal and professional lifestyle including bill paying, personal shopping, errand running, and moving assistance. For a personal consultation call 305-371-0077 or visit http://www.ideallifestyleconcierge.com
My Mobile Meds is committed to the Miami community, supplying its residents with specialized medications to fit anyone's health needs. The company prides itself on its extensive selection of medication. Best of all, they provide free delivery. Visit their website at http://www.mymobilemeds.com for more info.
Feeling under the weather and can't make it to the doctor's office? Do you need to take your child to the doctor, but can't take time off from work? My Home Doctor is your life saver, literally. Call 24 hours a day for an appointment, and a board certified physician will arrive at your door, usually within an hour. Now that's service. For more info or to schedule an appointment, visit their website at http://www.myhomedoctor.com
Whether it's dry cleaning, a physician, prescriptions, or concierge services, outsource. Save your time for more important things, like figuring out what to do with those extra two hours.

.