In the Lineup of Luxury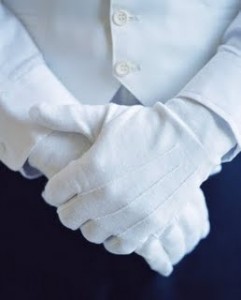 Some names just carry more weight than others.
Chanel. Four Seasons. Bentley Motor Cars. Saks Fifth Avenue. The Ritz-Carlton. Brooks Brothers. These aren't just brands. They're iconic brands. Prestigious brands. Luxury brands.
Luxury brands are brands that are renowned for quality, craftsmanship, exclusivity and ingenuity – and high-dollar price tags. For those reasons and more, they're names that are celebrated and collected by celebrities, trend-setters and the affluent. And even during tough economic times like today, up to half of all U.S. consumer spending depends on the wealthiest 10% of the population, according to experts like Chris Ramey.
Ramey should know. As chairman of The Luxury Marketing Council Florida, he oversees the state chapter of an unparalleled network of the world's leading brands. The aforementioned names are just some of the 1,000 or so elite brands that comprise The Luxury Marketing Council.
And now, Sudsies Couture Cleaning is part of the roster too.
The Luxury Marketing Council announced the inclusion last week, and with the sterling reputation of Sudsies Couture Cleaning, it makes perfect sense. By expertly checking, cleaning and treating each designer garment by hand, Sudsies Couture Cleaning has earned the respect and trust of celebrities, luxury clothiers and the affluent all across South Florida. The unparalleled level of service also includes free pickup and delivery to anywhere in Dade, Broward or Palm Beach County, including homes, offices and even yachts.
Joining The Luxury Marketing Council will offer Sudsies Couture Cleaning more than just additional prestige. It will also afford the company access to powerful strategies and data from the most accomplished affluent-oriented businesses across the region and the country.
Founded in 1994 as a private by-invitation-only think tank, The Luxury Marketing Council was designed to share intelligence and create collaborations. In just 15 years, it has grown to include chapters in all corners of the world, from New York City to London to Sao Paulo to Miami and the Palm Beaches.
So now, when you get your designer clothes back from Sudsies Couture Cleaning, they will now be more than just clean. They'll be luxuriously clean. And who can argue with that?

.
Comments are closed.