Posts tagged
couture cleaning
As South Florida's top luxury dry cleaner, we at Sudsies appreciate great fashion talent. We also love our community and the people that make Miami the "Magic City." So, we thought we'd combine two of our favorite things and highlight some local designers who are, or who we predict will soon be, turning heads across the globe.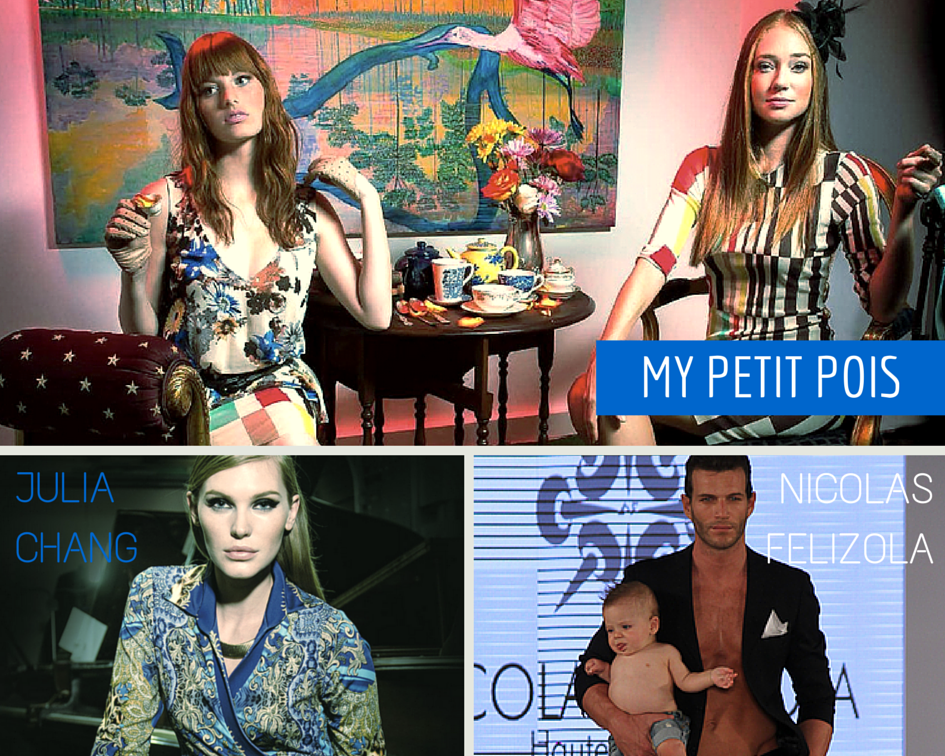 Contemporary I
Transparency is always a good thing, especially when it comes to fashion. And Viviana Gabieras (Vivian G) is superior when it comes to luxury knits and stretch fabrics. Her line, Petiti Pois, fuses everything Miami – wild prints, vibrant colors, spicy silhouettes – with a mastery that captures attention without overwhelming. In fact, we could say her work captures the best of best worlds in a lot of aspects. Her pieces make for statement staples on their own or can be combined for a powerful look and effortlessly transfer from day to night… All are proudly made in the USA via her manufacturing company in Miami, FL.
Through her work in design, humanitarianism and mentorship, Vivian G has a loyal following not only among Miamians. Television personalities, supermodels, actresses have all sizzled in her design; among them Shakira. Need we say more?
Contemporary II
With his clothes in more than 500 boutiques, Julian Chang has grown his brand worldwide, but he's still Miami's darling designer. His designs send strong statements with taste. Landscape prints, graphic patterns, and vibrant colors cascaded down the body with ease. Even Chang's simpler separates make for great basic pieces, but with a fashionable edge.
Chang also specializes in evening wear, as well as custom creations for his celebrity clientele, including Brittany Spears and Gloria Estefan. He claims that his garments merely outline the style within each its wearers. This may be the case, but then it should be noted that his works always seem to bring out their confident side.
Red Carpet/Black Tie
Miami is filled with highly-talked about affairs – social extravaganzas, that is – and Nicolas Felizola is the designer to covet. Described as a modern Renaissance Man, Felizola draws from a range of intellectual and art forms, adding photographer and attorney-at-law among his list of practices. As a fashion designer, he's known among the "Best Designer[s] of Miami Week", "Universal Excellence Award" winner, and Forbes' listee of ten influential Hispanic designers in the US.
His designs are clean, yet architecturally interesting with origami-like silhouettes or unique patterns created within his selection of lux fabrics. Collections include red carpet-worthy dresses, bridal gowns, and a men's line of sleek suits that any woman wouldn't mind placing their arm upon.
Swimwear
When you live in Miami, swimwear quickly becomes a wardrobe staple too. Russian-native, Canadian-raised Natalie Toporova quickly embraced beachside fashion, launching and running with her namesake collection based out of Miami. Bold lines and unexampled cutouts challenge the traditional bikini, fusing fashion with athleticism, and a touch of Bond-girl appeal. Custom suit creations are also available to best highlight favorite features… and creatively flatter those that are not.
Lingerie
Fashion versus function is perhaps never more apparent when if comes to intimate apparel. No matter how much accumulated, stylized lace and satins remain dormant in drawers in lieu of the go-to comfy, albeit dowdy, favorites. Co-designers Ali Mejia and Mariela Rovito set out to create a line that would flatter women's bodies, yet feel good against their skin too. Since 1996, their brand Eberjey has been doing just that. Starting with the Boy Short, Eberjey has conquered one part of the body at a time with thongs, bralets, camis, pajamas, and loungewear that defined girly-sexy-comfy style. Lush fabrics delicately cling to the skin, while touches of perfectly-laid lace seamlessly contour the body's curves.
Eberjey has since expanded its soft, feminine style with a swimwear line, but even more enticing is its darling Girls Mini swim line of suits trimmed in delicate ruffles.
Rugsies' Bonus Picks: Furniture Design
As an interior designer, Bea Pila uses space as her model to convey her clients' personal style. The hallmark of her work is custom-like pieces and other one-of-a-kind finds that are not only beautiful, but inspire use and enjoyment. But uncovering these unique pieces wasn't always easy. In fact, it was sometimes impossible.  This prompted her to expand into furniture design to fill in these missing gaps.
Thus began her game of Hide & Seek, a furnishing and accessory collection highlighting vintage acrylic in unexpected ways. Organic-meets-glamour with cushions of hair-on-hides combined with the sleek lines of acrylic and chrome, while heavy woods and mirrored tabletops seemingly float from their translucent bases. What we really love about this line is the high fashion-inspired details, as seen in the leather straps with stitching and metal accents via buckles and end caps. The results are striking statement pieces for the home that somehow fit in with any design environment.
Michael Wolk Design Associates
Michael Wolk sees no differentiation between art and furniture design. With a formal education in painting and sculpture before focusing on industrial design, he claims to use the exact same processes across all three mediums in bringing a vision to life. Furniture just happens to have the functionality. As with any artist, Wolk finds inspiration all around when creating his pieces – noting that a simple landscape hedge was the impetus for his signature Miami Chair. With vast experience, technology, and drive, Wolk's team has evolved into master technicians in supporting an idea with the highest quality materials, processes, and form. The result is a portfolio of pieces that are clean, yet stylized…. we'd call them utilitarian sculptures.
As you seek out these local gems, remember that Sudsies specializes in the cleaning and care of all types of clothing, including couture & designer labels, bridal, hand-sewn pieces and other delicate items. Our sister company, Rugsies, cares for the "garments of your home" with upholstery, drapery and rug cleaning, including stain removal services.