Posts tagged
wrinkle free
With today's hectic lifestyles, who doesn't appreciate a little added convenience and short-cuts here and there? However, sometimes the offer is indeed too good to be true. Sudsies has found this to be the case with the latest trend in wrinkle resistant claims for dress shirts.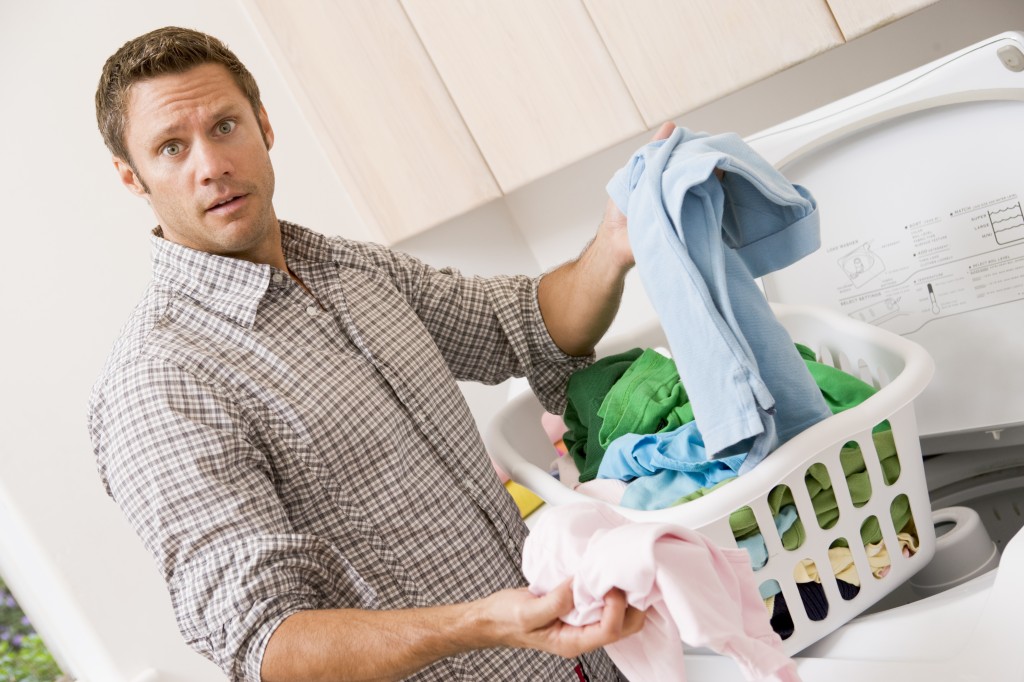 According to Consumer Reports magazine, wrinkle-free finishes reduce the lifespan of a cotton garment by 20 to 25 percent. The National Cleaners Association (NCA), a professional trade group dedicated to the research and dissemination of the latest information about professional cleaning standards and consumer welfare, followed up on this claim, elaborating the problems associated with these types of items.
NCA Technical Director Alan Spielvogel explains that the formaldehyde resin finish used to help prevent wrinkles stiffens the fibers, making them weak against bending and chafing when laundered in water. Furthermore, Spielvogel, who oversees the Association's garment laboratory analysis, says there is evidence of this same finish trapping in the residual chlorinated bleaching agents and acids used in the garment dyeing process. They are as harmful as they sound and are activated when in contact with hot water or high temps used during ironing. The result is holes, frays and other noticeable damage in as little as a few washings.
So while you may think wrinkle-free and other resistant garments may be a beneficial technology, it is actually costing you more money both in the short- and long-run. And quite frankly, it's not saving you much time either if you consistently have to go shopping to replace damaged items. It's disappointing to snag a new favorite shirt, only to have it become unwearable after a short time. Be aware that despite these drawbacks, untreated shirts are more of a rarity these days. As such, we suggest shopping at speciality stores or online sites for "resin free" options.
For those that still hate ironing, Sudsies aims to provide its clientele good-looking and eco-friendly cleaned garments WITH the added convenience of complimentary pick up and delivery from your location and schedule of choice. Furthermore, our services include providing you the most updated information about garment and cleaning trends such as this, so that you can make informed decisions when purchasing your wardrobe. To make your experience with Sudsies even more special, we always throw in free smiles.
For the full press release of the NCA's wrinkle-free warnings, click here.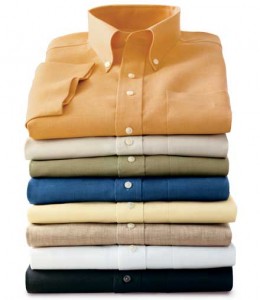 In a society seemingly obsessed with eternal youth and perfection, it's no surprise that "wrinkle-free" clothing has become as prevalent in American closets today as Lava Lamps were on desks in the '70s.
 
There's also the matter of time – something fewer and fewer of us seem to have in today's go-go-go world. Who really has time to painstakingly remove wrinkles – unless they happen to pop up around our eyes? And even if we do have the time on our hands, do we really want to spend it
smoothing out wrinkles?
 
So it's easy to see why a trend that started in the early 1990s with men's pants has become a virtual mainstay in today's fashion world. And while it's nice to have a closet full of wrinkle-free garments, it doesn't guarantee that your clothes will never end up looking at least a bit like Clint Eastwood on a hot summer day.
 
After all, you're still at the mercy of a conventional dryer when you go the wrinkle-free route. Which means you can't ensure that all your cuffs and collars have the perfect amount of starch. A spot or two might hold on to excess moisture. Stains and smudges may rear their ugly heads. A crease could creep in when you can least afford it. You get the picture.
 
The fact is, the only real way to assure your garments remain wrinkle-free – even the "wrinkle-free" ones – is to take them to a dry cleaner. And not just any dry cleaner, but one that specializes in special care. Like hand-checking. Hand-cleaning. Hand-pressing. And hand-finishing. Your dry cleaner should personally and meticulously examine every inch of every piece according to material type, ornamentation, construction of garment and designer detail. For the best results, look for a dry cleaner who's professionally trained by the National Cleaners Association(there are only two accredited dry cleaning schools in America).
 
So why not bypass the wrinkle-free label, and buy the clothes you really want to wear and love? And bring them into Sudsies for the proper cleaning care.
 
Because we take the time to assure that your special clothes receive extra special care. Which means that all designer garments, delicates and specialty items are cleaned, treated and pressed by hand. Whether it's a Giorgio Armani suit, a Christian Dior silk gown or a custom-crafted dress shirt, they'll all receive this specialized level of attention from us.
 
It's this meticulous attention to detail that has earned Sudsies a reputation as the finest luxury, or couture, dry cleaner throughout South Florida. It's why area celebrities, luxury clothiers and the best-dressed Floridians (both full- and part-time) bring their beloved garments to us – or have us pick them up, free of charge.
 
And it's the best way to truly eliminate wrinkles – and worries.