Archive for
May, 2015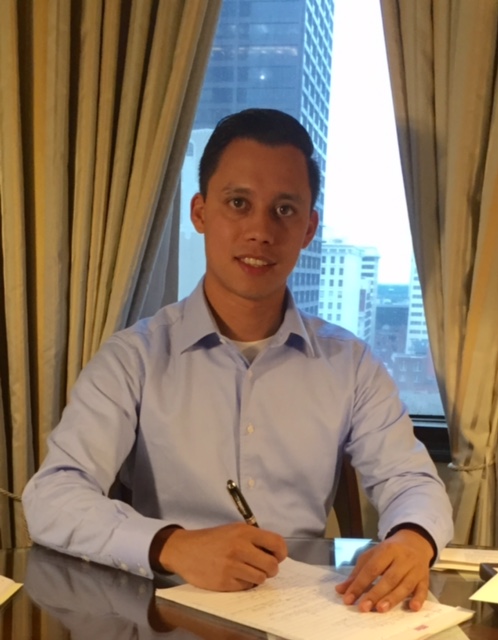 At Sudsies, we don't merely care about clothes, we care about fashion… That is, always looking and feeling your best, which is why our onsite pick-up and drop-off locations are called our "boutiques." This month, we want you to meet Henry Calix, our Retail Operations Manager, aka our ambassador who takes care of you when on Sudsies' turf.
Henry first got into the dry cleaning business upon graduating high school. He refers to his first company as a "traditional dry cleaner."
"It was hot, there were clothes everywhere, the staff was curt with answers," he recalls. "The transaction process wasn't pleasant or inviting for customers, but their clothes needed to be cleaned."
Henry pursued college studies, focusing on business before turning his attention back to the industry in 2013. Upon walking into Sudsies, he knew his experience would be way different this time around.
"The customer service was unlike anything I had ever seen." he says.
Henry fit right in, joining the Sudsies team as Customer Service Manager. Now promoted to Retail Operations Manager, Henry ensures a quality experience both look- and service-wise. The Sudsies boutiques feature light and airy atmospheres, complete with seating and personable quotes on the walls. Instead of being blasted by processing heat from the back, customers enjoy scented air conditioning. One word answers are a no-no here, Sudsies representatives engage customers in conversation from even the simplest of questions.
"I don't want our customers to feel like dry cleaning is a chore, but can be a pleasurable experience," says Henry.
Henry juggles quite a bit to ensure this serene environment for both his customers and staff. Daily responsibilities include training by Sudsies standards, staffing for timely and efficient workflow, appropriate pricing per garment, ensuring inventory is processed and returned by promise date, reuniting customer-forgotten pieces with their owner, closing any open issues with satisfactory resolution, maintaining appearance of boutique and uniforms, updating point-of-sale systems, ensuring equipment and machinery is in peak operational standards, managing supplies, coordinating website pick-up requests with delivery manifest, answering customer calls and messages, overseeing tailoring department, interviewing and hiring new personnel, and ensuring that all other Sudsies guidelines, policies and procedures are met. WHEW!
Of all these responsibilities, Henry divulges the most important one in his opinion: enhancing the company culture.
"In business, you have a strategy…a business plan, a goal, a mission. All that is fine. But when you have good culture in an organization, you will not only succeed in your strategy, but you will enjoy what you do, you will love what you do, and inspire others to do the same."
This includes seeing to the customer from beginning to end, and beyond. Henry recalls one of his favorite customer stories with a client who was relocating to California. He was in the boutique picking up his last order before the big move. As Henry helped him close his account, the customer mentioned how the journey was bittersweet. After the customer left, Henry went outside to snap a picture of the Sudsies fleet in the Miami background and sent him the image as a fond farewell and reminder of his time here.
"The client wrote back, saying he was touched," recalls Henry. "It's important that they know that even after they are gone, our customers are always remembered and appreciated."