Own It! Why Empowerment Is So Important in the World of Business and & Fashion
A core component of the Sudsies culture is empowerment. We understand you are busy and need answers and service fast, thus we trust our team to make decisions to resolve client requests and matters in a quick, satisfying manner. Empowerment also lies in knowledge. Answers and action are that much easier to provide if you understand exactly what you are doing. It's not uncommon here to find our managers attending technician training and vice versa, enabling all departments on all levels to knowledgeably speak and tend to a range of matters on the spot.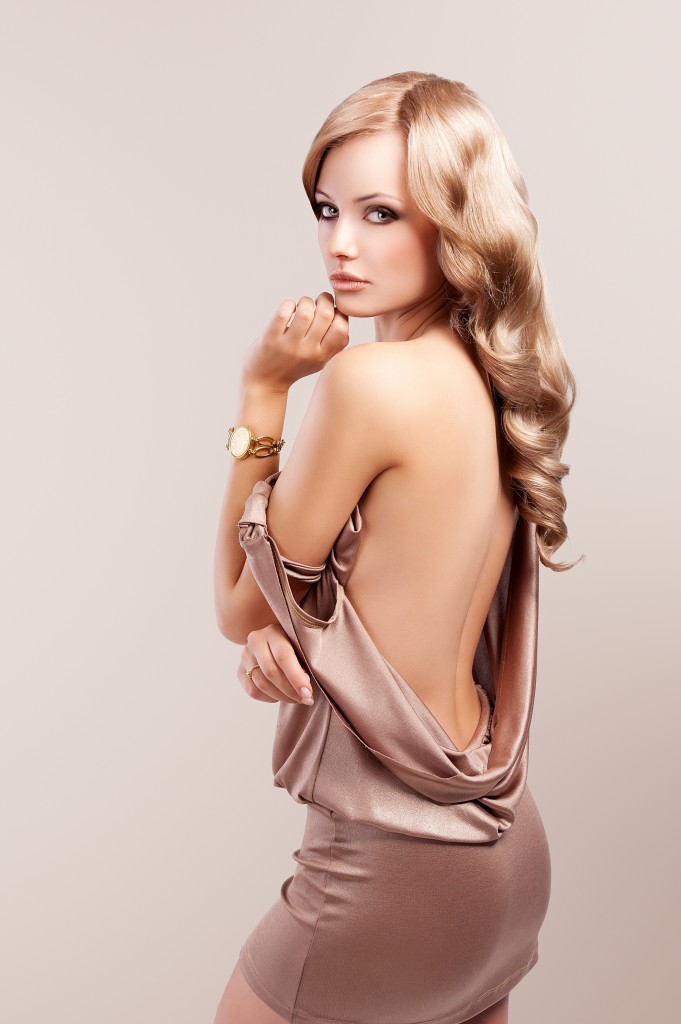 This concept is critical in the realm of business and self-growth, but also in fashion. It's interesting to see how the same outfit can look completely different on two people. Why is it that a loud sequin jacket can look like Liberace's closet find on one, yet fashionably fierce on another? …. Empowerment!
As an extension of art, fashion is meant to be bold, talked about, and even criticized. However, the real impact happens when the clothes don't speak for themselves, but are interpreted via the wearer. Like any good foundation, that wearer is strong, confident, and proud of her/his outfit choices.
So next time you are tempted by a bold look, don't lament, "Oh, I could never get away with wearing that." If everyone thought that way, we wouldn't have our favorite fashionistas and fashion moments. Empower yourself to step beyond your norm and venture into what intrigues you. If you step out owning and embracing a daring choice, then we'd say you not only got away with wearing it, but had a fashion moment of your own.
 
Sudsies' Outrageously Fashionable Favorites
Jennifer Lopez – Grammys, 2000
JLo simultaneously redefined the term plunging neckline and high slit in this famous green chiffon dress designed by Versace. When she stepped on the red carpet, she shocked us all, though many of us secretly thought ("you go, girl"). A little known fact: JLo was not the first to wear this number. Gerri Halliwell (Ginger Spice) donned the dress one month earlier at the NRJ Music Awards in Cannes, France, proving our point about the importance of empowerment in creating a memorable look.
Lady Gaga – Royal Variety Show, 2009
From her notorious meat dress, bubble mini, egg arrival, disco ball corset, sparking bustiers, and a whole lot of lace, leather, and platform shoes in between, Lady Gaga is a muse for avante garde fashion. But perhaps our favorite of her looks is the one she wore for England's Royal Variety Show in 2009. The Elizabethan period gown took a twist with red latex and a 20-foot train – an obvious choice when given the opportunity to meet the Queen, no?
For more of her greatest looks click here.
Sara Jessica Parker – Sex and the City, Season 4's "The Real Me"
From the moment we saw SJP rocking a tutu and tank in the opening credits of Sex and the City, we knew we were witnessing the next modern fashion icon. With stylist Patricia Fields, Carrie Bradshaw was a pioneer in making outrageous fashion a daily affair. The biggest testament to her empowerment was in the "fashion roadkill" episode, when she turned a runway face-plant around, instead making the audience fall for her.
This pop star beauty is adept at making the uber-sexy look classic… and vice versa. When she accepted an award for Fashion Icon at the CFDA awards, she certainly didn't disappoint in this much-talked about see through Adam Selman design. More than 230,000 Swarovski crystals provided minimal coverage (OK, basically none), causing quite the stir. But hey, a year later, we're seeing a spike in nude illusion and lace trends, aren't we?
James Dean – Rebel Without a Cause, 1955
In Golden and Silver era of dashing actors and crooners in debonaire suits, James Dean won over hearts and eyes in a simple ensemble of jeans, tee and red motor jacket. Sixty years later, this look has proven its timelessness, representing masculinity and effortless style.
Comments are closed.